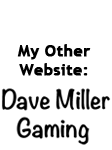 You're a Reverend and a DJ Entertainer?
What makes you different from other local wedding officiants? Why should someone hire you?
What will the ceremony wording be?
Church Of Spiritual Humanism? What's that?
God is not mentioned during the wedding?
Is that a 'real' Church? Will the marriage be legal?
What wedding traditions will be included?
The wedding ceremony can include adoptions?
How long will the ceremony last?
What kind of pre-wedding counseling is required?
Do you perform same sex weddings?
Are you gay?
What's the procedure regarding the license?
Do you normally attend the rehearsal?
Do you normally attend the reception? If not, how long do you stay?


---

You're a Reverend and a DJ Entertainer?
No. I'm a former DJ. I put my many years of wedding reception entertainment experience into every wedding ceremony I perform. When you stop thinking about the religious aspect of a wedding ceremony, all you have left is something that needs an entertainer's experience to perform.

Please don't let the title of 'Reverend' confuse or mislead you. I perform a wedding ceremony that can be described as both 'secular' and 'spiritual'.

During my years as a wedding entertainer, I've provided the microphone and music for many wedding ceremonies. As such, I've seen both good and bad officiants. Some officiants read as if they were at a funeral, while other officiants would 'wing it', but get off-track. One got far off-track to the point where she talked about her own marriage and subsequent divorce. That's right. She used the word 'Divorce' at a wedding ceremony.

It was then that I realized that a wedding ceremony needs someone with passion, and an entertainment background, to deliver the words in an engaging, meaningful manner. I took the steps necessary to become an Ordained Clergy Person so I could officiate at wedding ceremonies.

I allow, and even encourage, the bride and groom to customize the elements and even the exact wording, to create a ceremony that is truly their own. Because of this unique customization, I read from a printed copy of the final script, so I never get off-track or 'wing it'.

Additionally, I can offer a small sound system and create a mini-reception immediately after the ceremony. The mini-reception can include a first dance, parent dances, toast, garter and bouquet toss, and even a cake cutting if desired. This is a great option for those couples that are planning on a small ceremony without a full reception.

---

What makes you different from other local wedding officiants?
Why should someone hire you?
I approach the wedding ceremony with the background of an entertainer, and a passion not found in many wedding officiants. While I am the one saying the most words, I never forget that I am not the star of your show.

I officiate in a style that is entertaining, engaging, meaningful and spiritual. One that helps the guests feel more like participants rather than mere spectators.

I offer ceremony options most other officiants have never considered, and am open-minded to unusual requests. Additionally, many wedding officiants are locked into a specific script and may refuse to tailor it to the couple's wishes. While I have a standard script, it is much more of a starting point for customization rather than 'What I always say.' You can change the words as much as you like.

---

What will the ceremony wording be?

Anything you want.

The State, and The Church of Spiritual Humanism, requires that one way or another, in front of witnesses, you demonstrate your love for each other. Technically, you do not have to verbally state your vows, you do not have to exchange rings, and you even do not have to kiss! The reality is, it can be as long or as short as you wish. The content, and even the exact wording, is completely up to you.

While most couples think that only their vows can be customized, that's not the case. Everything is customizable and optional. If you want, you can create something completely unique.

The truth is, legally, the ceremony can be as short as, You two love each other? OK, Let's eat! As long as the witnesses sign, everything else is optional.

---

Church Of Spiritual Humanism? What's that?

The Church of Spiritual Humanism is the Church thru which I was ordained. While your personal beliefs will not be questioned, the Church believes that spirituality comes from within, and does not endorse the belief of a higher power. On the other hand, The Church does not dismiss it either.

The Church's only ruling on this matter is that the notion of a higher power not be part of the Church's business or services. Therefore, at the wedding ceremony, I will not make any reference or mention of God or other religious figures.

---

God is not mentioned during the wedding?

If you are uncomfortable with the idea of having a wedding ceremony that does not mention or acknowledge God, then using my officiating services might be a mistake, and you should seek out a wedding officiant affiliated with a mainstream religion.

On the other hand, if that does not bother you, and you want a wedding ceremony without the constraints and required passages that mainstream religion would insist upon, then I'm your man.

Please note: The rule only applies to me. There's nothing stopping you from honoring one of your guests by having that person step up and reading a religious blessing or biblical passage.

---

Is that a 'real' Church?
Will the marriage be legal?

The Church of Spiritual Huminism is not a traditional Church. It exists primarily as an internet web site. Although that may sound fishy, it IS recognized by many states including NJ and NY, which makes the Church, and your wedding, if perfromed in NJ or NY, perfectly legal.

Since I live in NJ near the NY border, those were the only states I originally investigated prior to becoming ordained. As is indicated on the official state websites linked below, these states are very liberal about what sort of clergy member can officiate. I have performed weddings in both states without problems.

Pennsylvania is an entirely different matter, as each county abides by it's own interpretation of the commonwealth's rules. That it is a commonwealth rather than a state, explains why each county is somewhat independent.

The laws, or at least the official state website linked below for neighboring Connecticut, is not so clear and doesn't specify anything about the officiant's requirements.

For more information about marriage laws, please refer to these official state web sites for the location where you are planning your wedding:


New Jersey
New York State, excluding New York City
New York City
Connecticut
Pennsylvania

---

What wedding traditions will be included?

This is entirely up to you.

Currently, my wedding document contains: Entrance, Greetings, Memorials, Objections, Family & Friends Vows, Statement of Intent, Vows, Ring Exchange, Rings & Hands Ceremony, Adoption, Blessing, Proclamation, Kiss, Unity Candle, Sand Ceremony, Wine Toast / Breaking Glass, Hand Fasting, Presentation and Inspirational Readings. You can eliminate any section, and change the words as you see fit, for the sections that remain.

If there is a tradition that you wish to include that isn't listed, just talk to me. Usually, it's no problem. For example, the Adoption ritual is a recent addition, as requested by a bride that wanted to have her children included in the wedding ceremony in a big way. Similarly, the Wine Toast and Breaking Glass is a Jewish tradition requested by a Jewish couple, but adapted so it can be used by any couple.

---

The wedding ceremony can include adoptions?

Yes.

But unlike the wedding ceremony, I have no legal authority to preside over an adoption procedure. But there's no reason not to have a spritual adoption, one which binds an entire family, in addition to the bride and groom, as part of your wedding ceremony, if that's what you want.

If adoption is desired, you still have to go thru family court to legally adopt.

---

How long will the ceremony last?

It depends upon how much you include in the ceremony. I've done ceremonies that were as short as four minutes. The average is about 15 minutes. The longest was almost 25 minutes and when it was over, the bride thanked me for keeping it short. The Hand Fasting ceremony can be the most time consuming portion of the entire wedding. The 25 minute wedding included the full length Hand Fasting, with all 200 guests approacing the bride and groom to tie a knot.

Be sure to check my Tie The Knot page for more info on this very enjoyable element of the wedding ceremony.

---

What kind of pre-wedding counseling is required?

None. But it's not a bad idea.

Each couple is provided a four page questionnaire. Using it is optional. If you do use it, you do not need to write down your answers, or even discuss the results with me.

The questionnaire should not be considered a substitute for professional pre-marital counseling. However, if the discussions give you any reason for concern, you would be well advised to talk with a professional before proceeding. But be aware that such a conclusion is not an indication that you shouldn't get married.

The purpose of the questionaire is not to see if a couple is compatible, or if they are good candidates for marriage. It merely designed to show whether professional guidance is advised. Of course, going to a professional counselor, even if you have no difficulty with any of the questions, is not a bad idea.

Although I'd be happy to lend an ear if you want to discuss any issues, I do not have the type of training necessary to do real pre-marital counseling.

---

Do you perform same sex weddings?

Yes.

I have been performing same sex commitment ceremonies since before marriage was legal, and both commitment and weddings since then.

---

Are you gay?

While I'm not gay, I am a supporter of Gay and Lesbian Rights. Maybe it's a stereotype, and maybe it's just that gays and lesbians are more open and demonstrative in their love, but it has been my observation that people in same-sex relationships tend to be more loving, and have stronger relationships, than people in traditional relationships. Love. Isn't that what it's all about?

For more information, go to www.SameLoveSameRights.com.

---

What's the procedure regarding the license?

In most states, if your ceremony will take place in the state where either of you live, you can apply for the license anywhere in the state. Contact the Registrar of Vital Statistics for details. In small towns, this is often the same as the town clerk. If neither of you live in the state, you must apply at the Registrar in the town where the wedding will take place. In either case, be sure to call first to ask all of your questions, and find out what you need to bring with you, before you take time off from work to take care of this.

Typical requirements include multiple forms of ID, copies of Divorce Decrees or Certificates of Death for prior marriages, Witness, and Waiting Time. Blood tests haven't been required for years.

Note that most states have a waiting time after you apply before you can get married, as well as an expiration date before which the wedding must take place.

On the wedding day, the license gets signed by me and your witnesses. The witnesses can be any guests over 18 uears old, and are typically your Maid of Honor and Best Man. Signing can be done at any time after the ceremony. I prefer to do it at some point during cocktail hour, after getting the attention of your guests so they can watch the formalities. Some brides prefer to do this in private, either at the photo location, or in the bridal suite. Others have asked to do this at some point in the reception itself. The choice is yours.

---

Do you normally attend the rehearsal or rehearsal dinner?

If you are going to have a real rehearsal, then yes, I will attend, participate and direct. If you are only having the dinner, then I will attend only if you wish it.

While many officiants refuse to attend the rehearsal, or charge extra for it, I would be happy to do it for no extra charge. However, if I do attend the rehearsal, I insist upon an invitation to the rehearsal dinner as well. Often the rehearsal generates questions for which there isn't time, or doesn't come up until people have a chance to think about it. The dinner provides all the time necessary to answer the questions, both from you, as well as your wedding party.

Note that the rehearsal does NOT have to take place at the ceremony venue. While it does make things a little easier if it is at the same site, it really can take place anywhere. I've even performed the rehearsal in the parking lot of the restaurant where the dinner will take place.

---

Do you normally attend the reception?
If not, how long do you stay?

If I'm not asked to stay for the reception, I make my exit near the end of Cocktail Hour.

Unlike many officiants that not only expect to be invited to the reception, but often expect their spouse to be invited as well, I do not require such an invitation. While I'd be honored to be asked to stay, I understand the realities of expensive catering fees and what are frequently over-stretched wedding budgets.